Independence. Delivered. Happy 4th of July!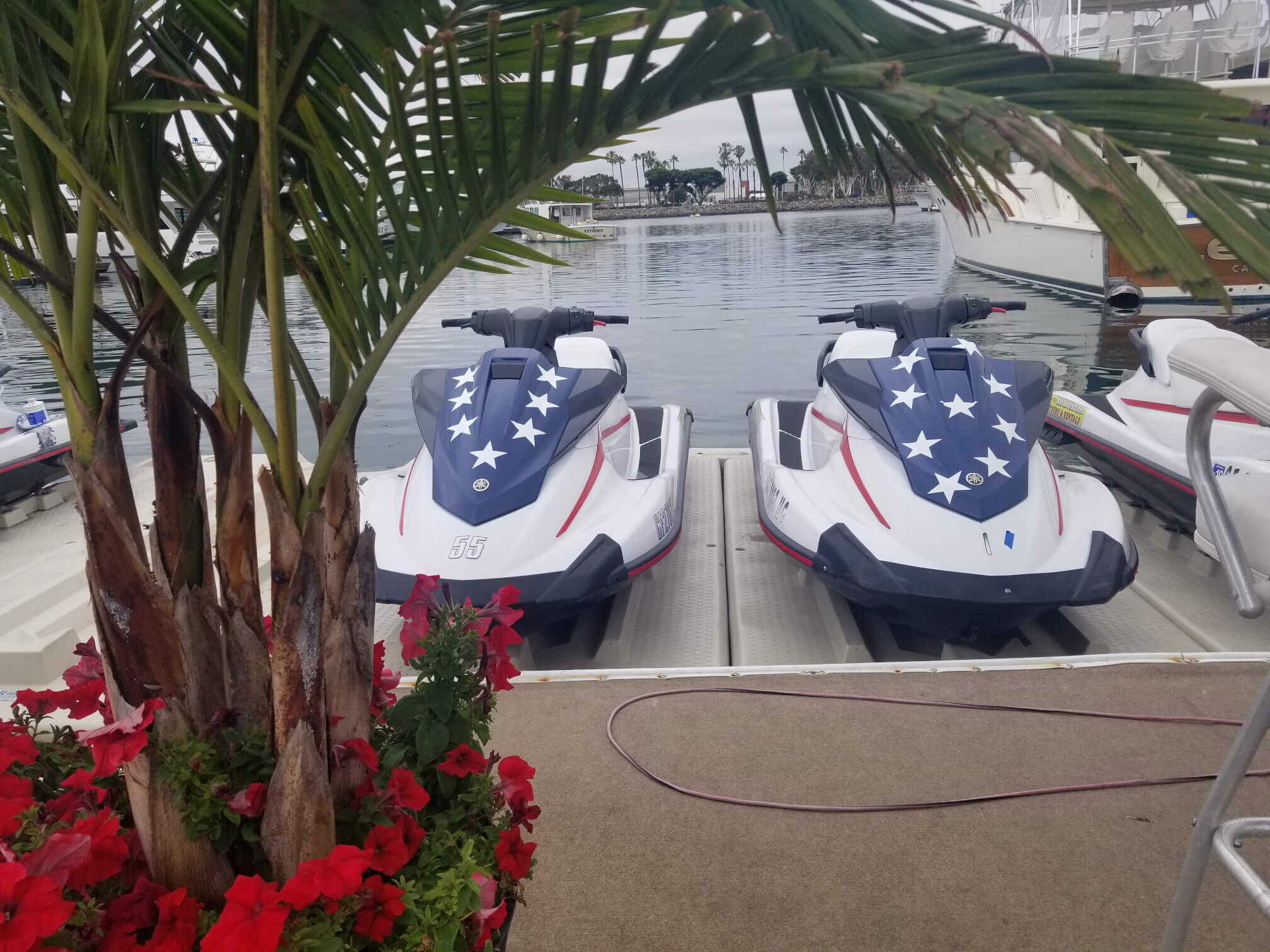 I wanted to share some photos of one of our newest customers, San Diego Bay Adventures. They have dressed all their jet-skis in beautiful stars and stripes colors – very appropriate for Independence day. If you visit San Diego, what better way to tour the San Diego bay and take a closer look at the naval ships (don't get too close though).
Today is also appropriate to discuss how WAIV delivers independence to you and your staff in your rental business, every single day. Real time information about all your boats and jet-skis give you independence from being locked down to your rental location or staying at the dock looking out for boats without knowing when they will return. With WAIV, you can stay on top of your entire fleet from anywhere in the world, just using your mobile phone. Independence. Delivered.
Happy 4th of July.